I remember feeling speechless when I saw the David in Florence for the first time. I am sure many must have felt the same. I felt as if my heart was growing bigger, I don't know how else to explain really, but it literally felt like that. Facing its beauty and it's scale.
But I wasn't aware of the story behind it, the story of David and Goliath. After reading about it, and of course Michelangelo's interpretation of it, that look in his eyes unveiled itself, leaving me in total awe once more.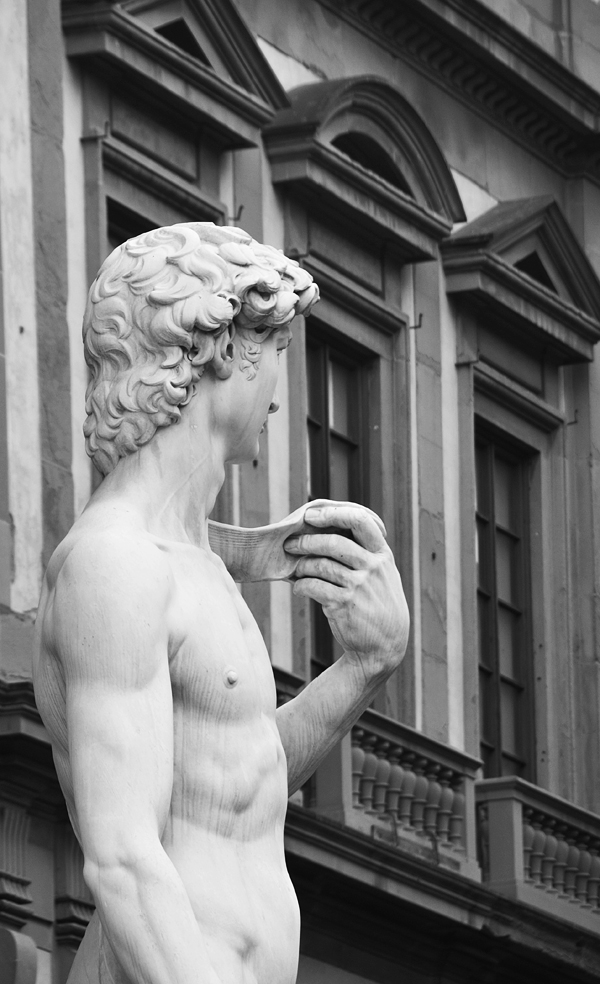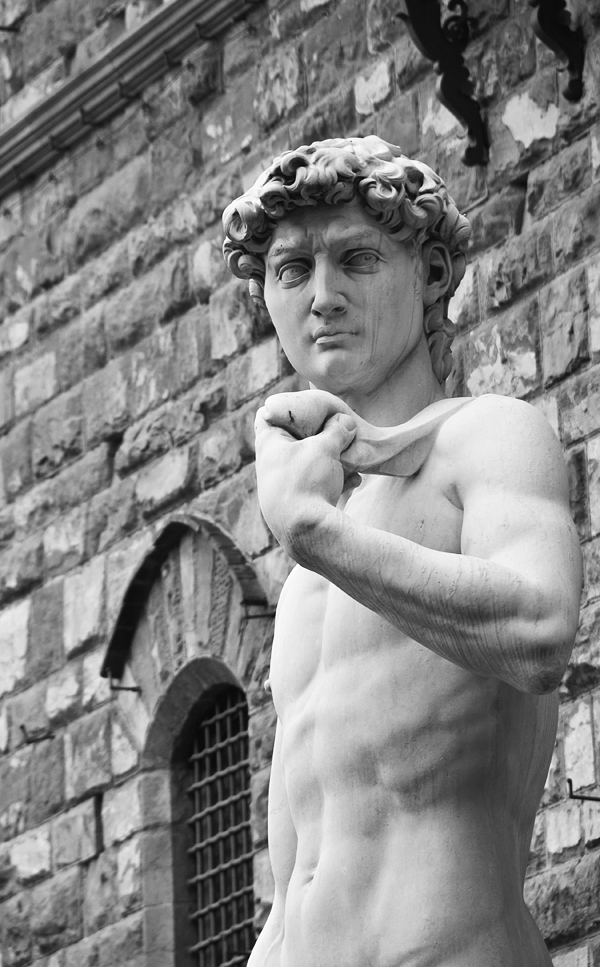 Michelangelo catches David in the very instant – and no more than that – when he sets his gaze on his adversary, ready to cast the stone that will strike him on the forehead: right in the middle, under the bronze helmet…
The left hand lets go, the sling slips down along his back, his stretched out right arm starts to swing the sling around in large circles until, by releasing the end, the strip undoubles and the pebble is hurled to strike Goliath in the forehead… His expression is not one of threatening pride upon seeing the enemy, but of deep concentration in calculating the amount of force needed to rotate the sling… As a defender of his life and country, Michelangelo's David does what the artist himself did in his profession, he measures things up at a glance. The calculation will be accurate because the thrower has "the compass in his eyes", as stated by his inventor.
from the book, Michelangelo : sculptor by Cristina Acidini Luchinat