Little Tailor
I was sitting in a cafe in Siena and there was this cute little vintage shop right in front of me. There was a little boy in the shop, who I guessed was the son of the owner. He seemed quite at home and knew what he was doing while helping others inside.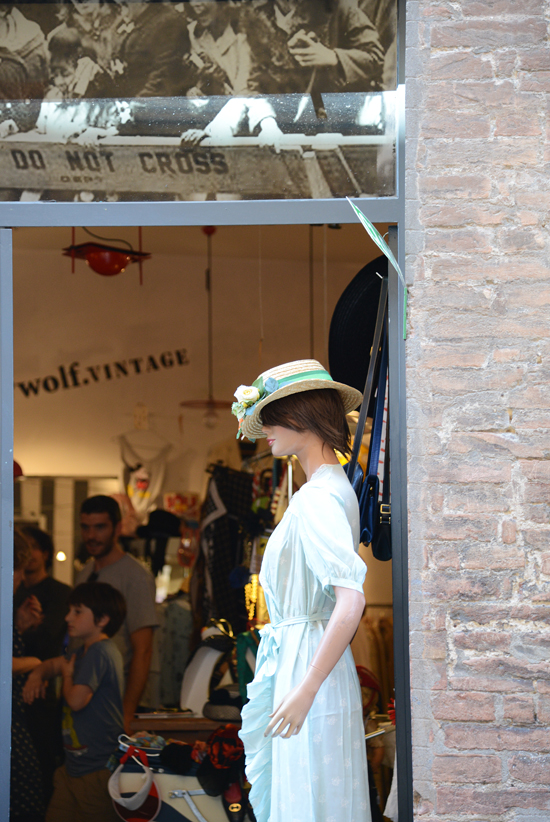 I was already taking photographs of the shop and the vintage stuff outside.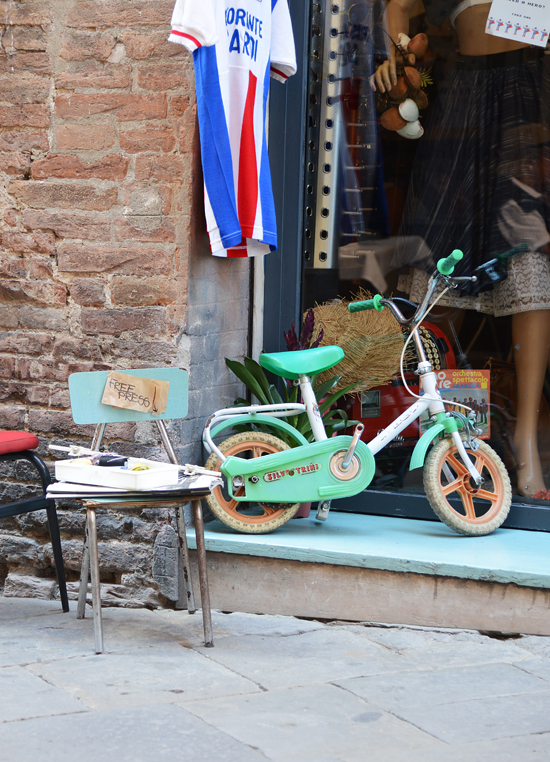 Then he came outside and sat on one of the little chairs with a white shirt ( probably an old one ) in his hand. He noticed that I had a camera and was a bit shy about it.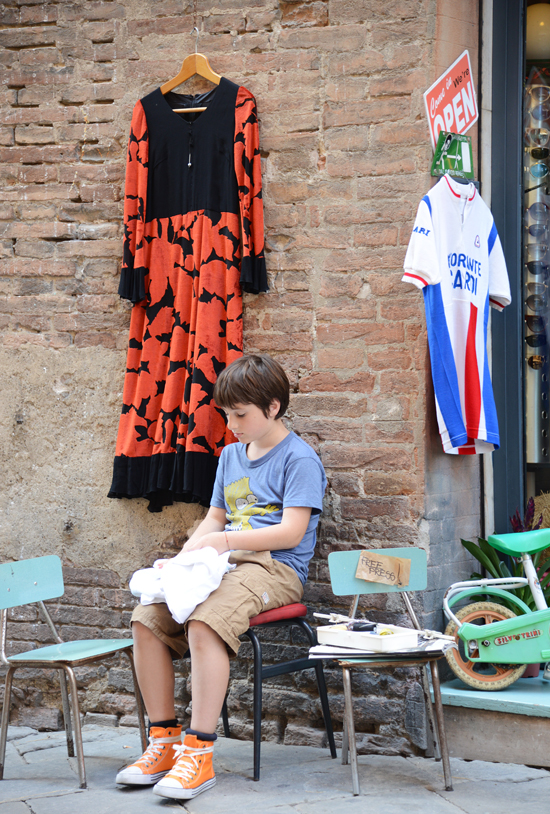 I tried not to make him uncomfortable but I was also curious about what he was up to. I managed not to pay attention to him and I think I was able to make him forget me for a while. He started sewing, probably repairing a part of the shirt. Left handed, he was quite skillful and he seemed like he had done it before.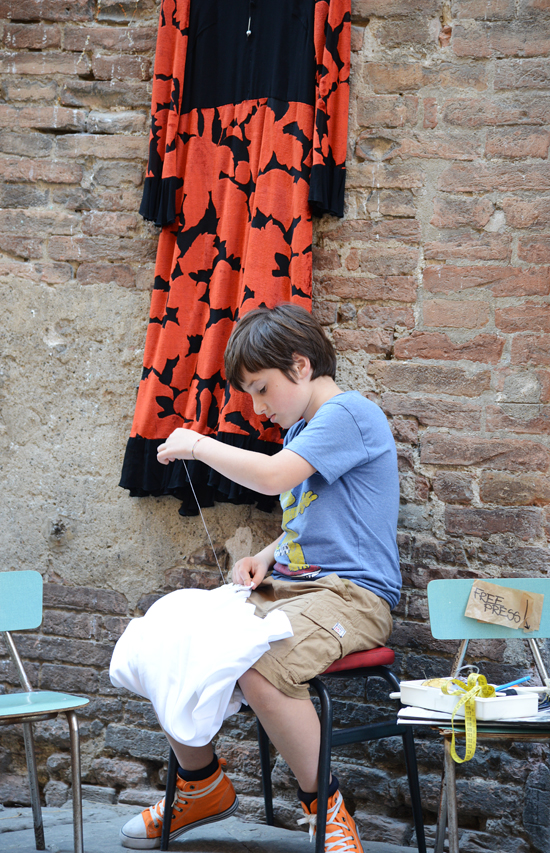 Most of the time I am also not comfortable on this side of the camera while taking photos of people. Do you think I should practice more?